Andre's Garage Trailer Lift is sweet!
Be sure to check out my lift, the boat lift, and another lift on my blog.
Here's what Andre had to say about his lift.
These 2 pics are before any changes…I had a manual crank in the rafters on the left to pull my trailer into the rafters…had it for about 25 years. I am now finishing the garage…and that is when I decided to upgrade my winch to something electric.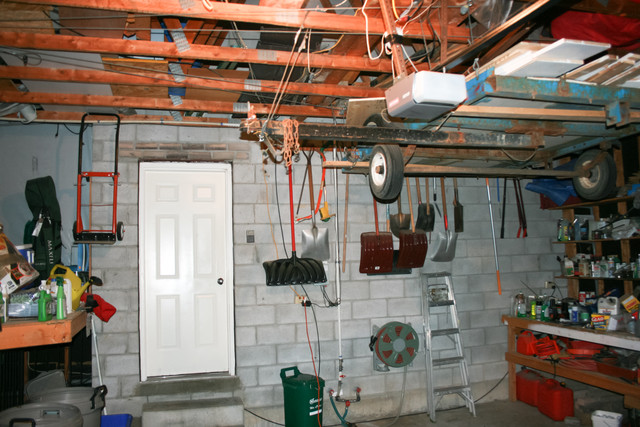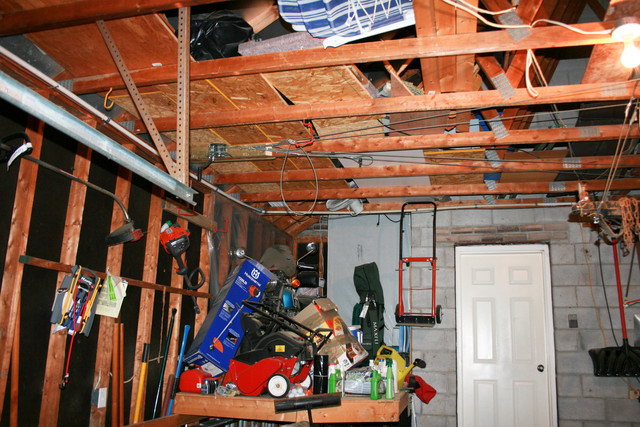 Initial work with new Steel I beam and new joices (2×8) all across to support new ceiling and to also reinforce the initial trusses of the structure.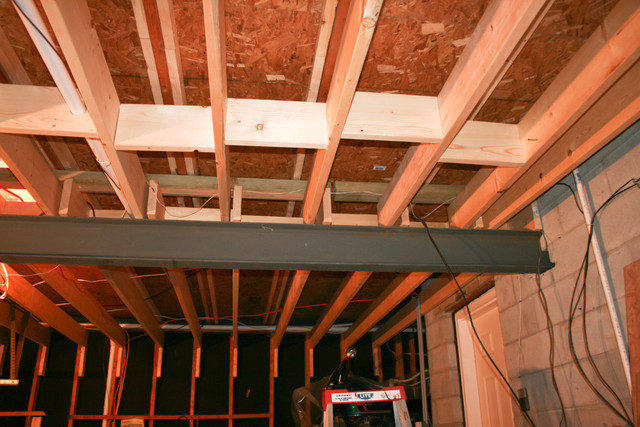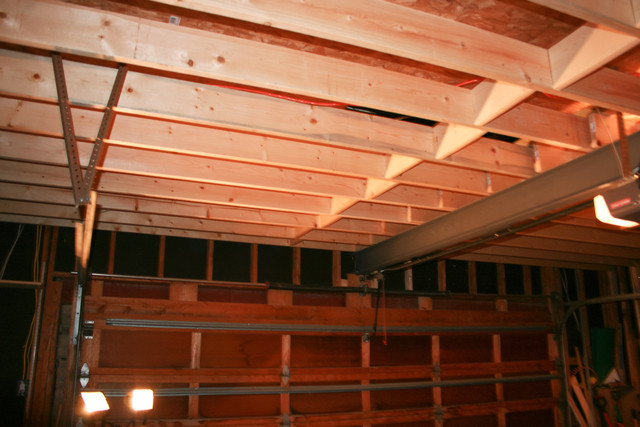 Lift pulley and concentration point for the 4 lift cables.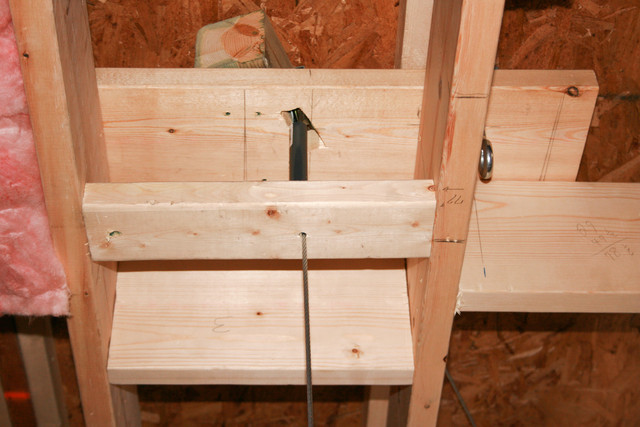 2 more in the attic showing the layout of the hoist and cables…..pretty much like your setup…. In my case, the cables are running between the top of my new ceiling (joices 2×8) and the bottom of the original trusses for the garage structure…I have 3 inches of clearance and that is where I am running all my cables, electrical, etc… At this stage…reflecting on the implementation, I did not anticipate that my trailer would be lower to the point where the tongue is now an obstacle when I open the garage door…my fix will be to get a bracket welded on the side of the trailer so that I can swing the tongue on the side of the trailer and lock it safely sideway…it was in essence my old layout where the tongue was swung to the side and hel in place by a cable loop thru the rafters…you can see from the original setup…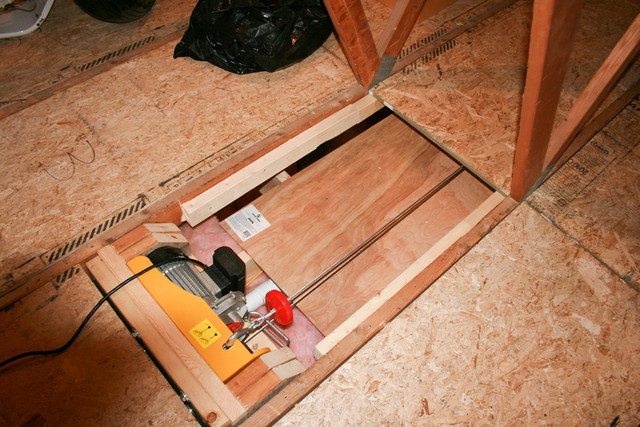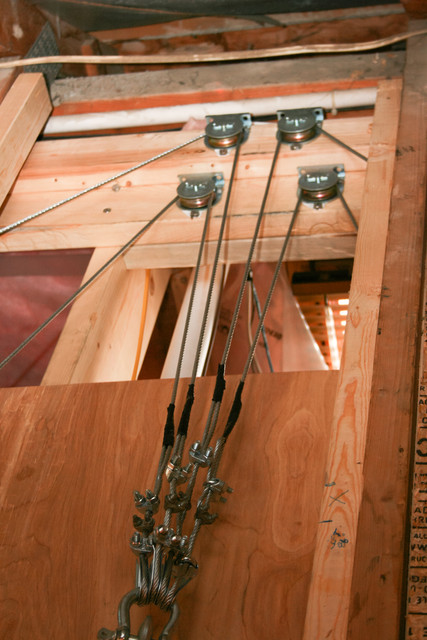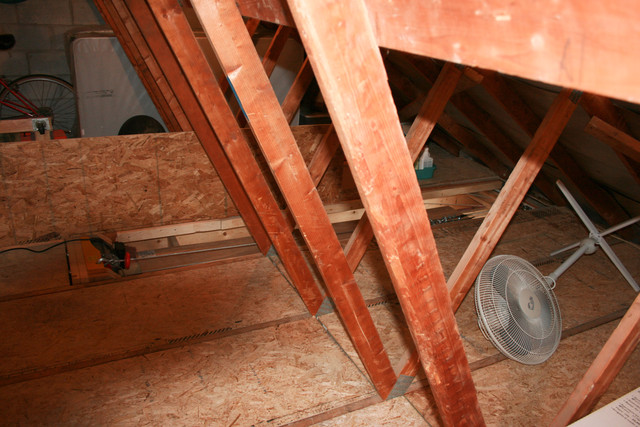 Some details on the lift point and the trailer up for the first time…security back-up lines not in place on those pictures..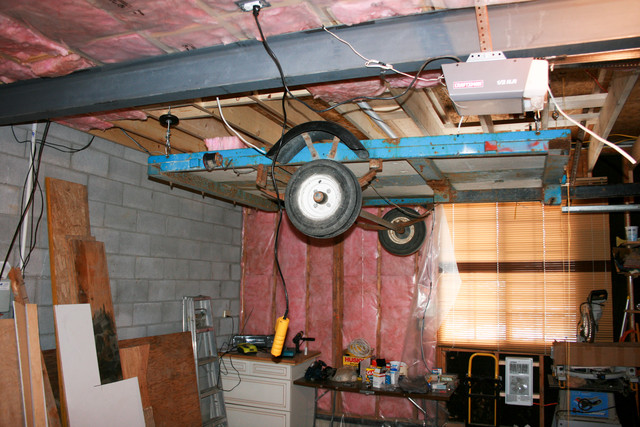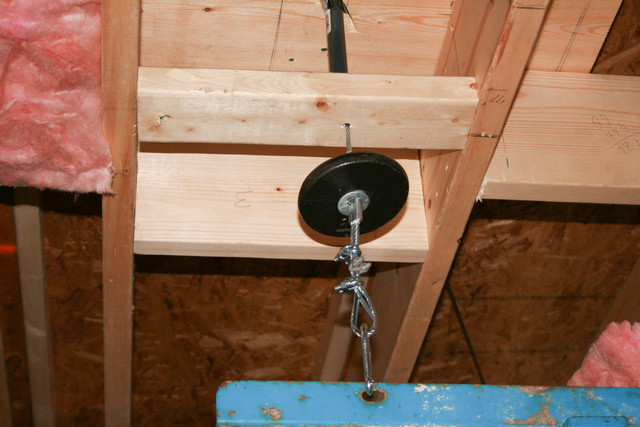 Some more details on lift points…used a plastic pipe up in the ceiling to run the cable thru so that the insulation that I would insert afterwards would not get caught on the cable… Works well…my weight were bought from a fitness store…2.5 lbs each…should have picked something heavier 5 or 10 lbs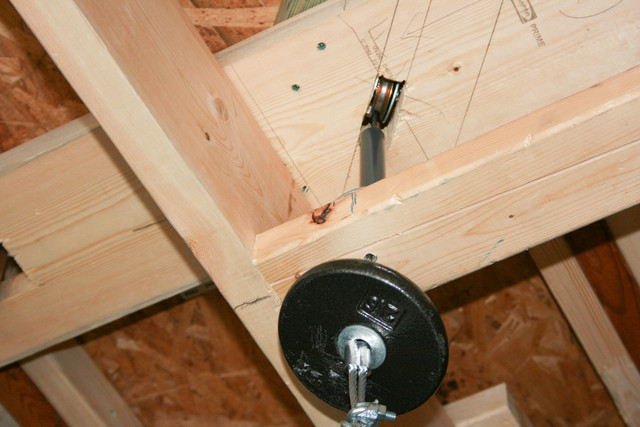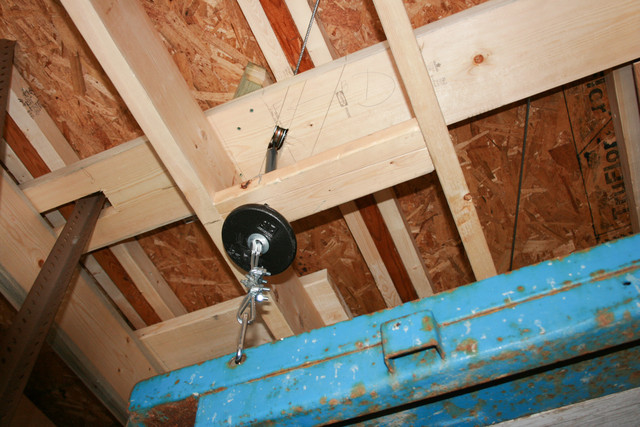 Hidden ladder to attic. And more complete view…..work still underway..insulation , drywalling, lighting, etc…3-4 weeks to go