I have a passion for projects. My blog is just another project in a long list of projects. Are you passionate about the same type of projects?
Feel free to comment below or contact me directly at panofish@gmail.com.
This image showcases the equipment I use for the creation of my Blog.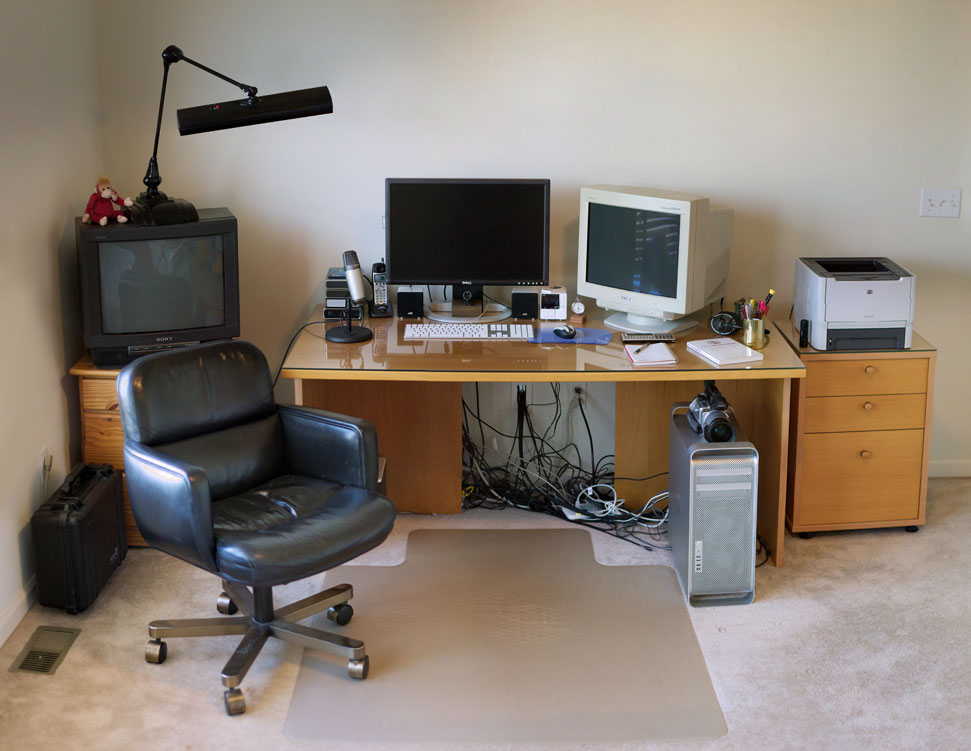 Samson C03U Microphone
Sony VX2000 Video Camera
Canon 10d Digital Camera
Canon 7d Digital Camera
Mac Pro with dual quad core Intel Xeon E5462 @ 2.80GHz processors
6GB RAM
Mostly running Windows 7 – 64 bit and occasionally OSX
Dell 24″ monitor (1920×1280)
Microsoft Lifecam Cinema HD webcam (just under the monitor)
Sharp Scientific EL-5500II BASIC Calculator
Pelican 1500 Hard Case for traveling