2007 Triumph thruxton. Is she cool or what? Black is the fastest color, ya know. This is a cold start, on a cold day, so it took a minute to warm up.
I hated the redesign of the 2008 model where they got rid of the clip-on style handlebars, so I had to get the last 2007 model from my local triumph dealer. I am very satisfied with my decision. I had the dealer add the predator exhaust, AI kit, flyscreen, knee pads, and bar end mirrors.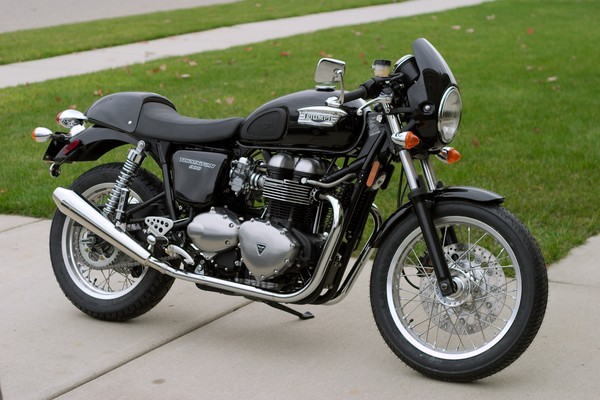 The top reasons I chose the triumph thruxton over the ducati sport 1000:
- price, including maintenance costs
- I didn't like the ducati vibration at low rpm
- the thruxton is plenty fast enough, but the duc was scary fast
- the retro thruxton was just cooler lookin for my taste
- sounds great with british customs predator exhaust
- more devoted fan base and mod options for the thruxton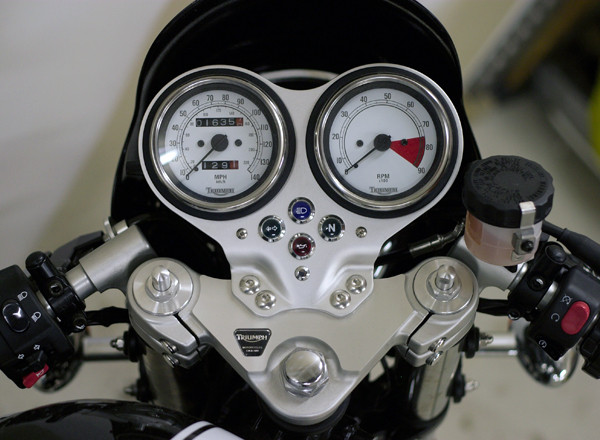 Engine closeup. 2007-2008 are the last years of the old-school carbureuter on the triumph thruxton. From late 2008, the carb is actually electronic fuel injection inside a fake carb body.