1982 Yamaha Seca 400cc – 19800 miles
This was my second motorcycle.  I bought it in college after my honda mb5 50cc bike was stolen.  This yamaha seca cost me $1200 in 1984.  The dealer sold it as new old stock.  It was originally a more beautiful candy apple red, but it sat in the Florida sun for a couple years and I had to repaint it.  This color is ferrari red.  She cleaned up nice.  The boxy gauges were the popular style in 1982.
I sold it after I had bought my 2007 triumph thruxton.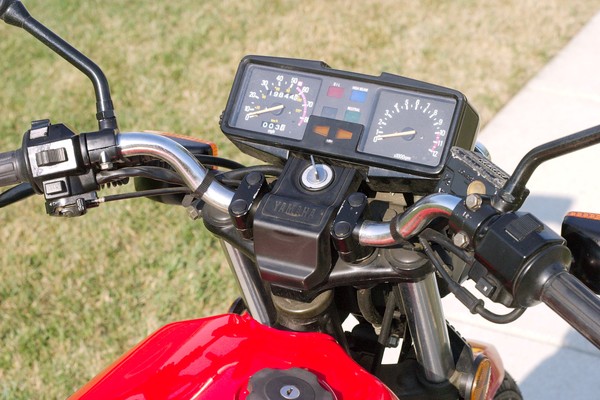 The dual megaphone exhausts sound sweet.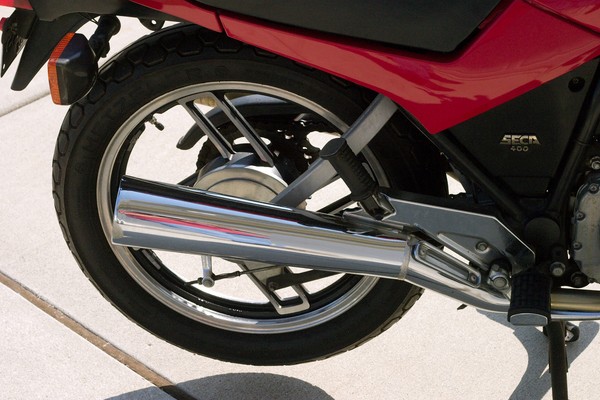 Everything is original except the horn.  I replaced that the first year I had the bike.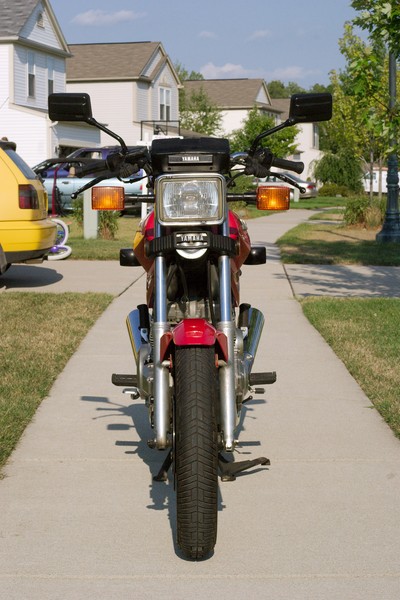 This motorcycle looks very unique on the road compared to most modern bikes.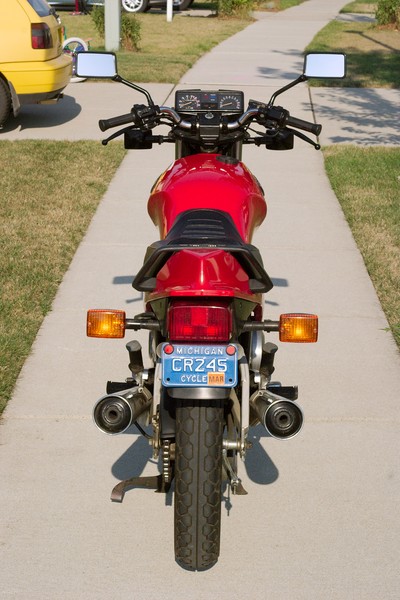 Engine is solid, runs smooth, and purrs like a kitten.
It's always been cold blooded… so it requires a little choking for a cold start and a short warm up period.