Digital oscilloscope project created with wirewrapped microprocessor and hand built LED array.
This is a digital oscilloscope that I built in 1987 in college.  It is based on the early generation 8088 CPU.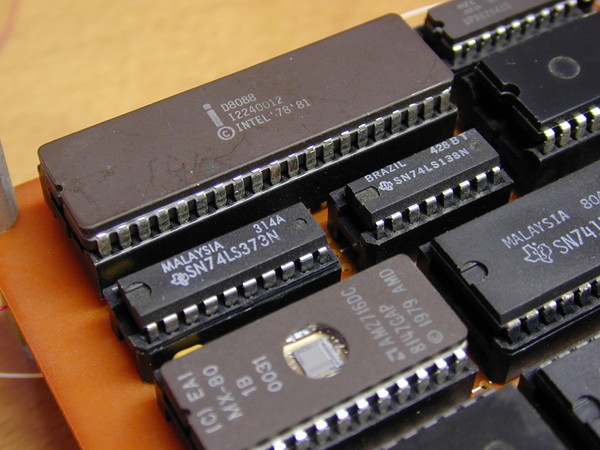 This is an excerpt from my project log book.  My professor made us keep a log book of project design, circuit diagrams, and source code.
Download project log book (pdf file)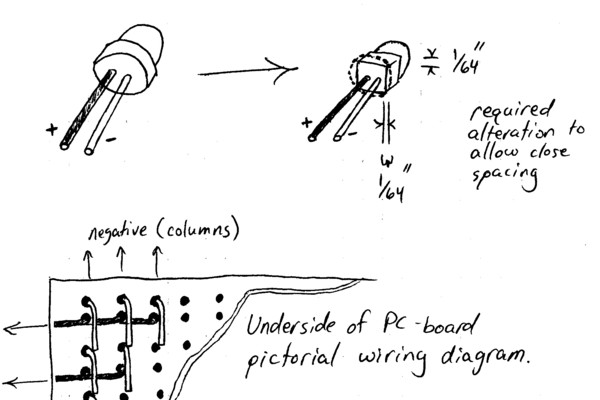 Partial circuit diagram from log book.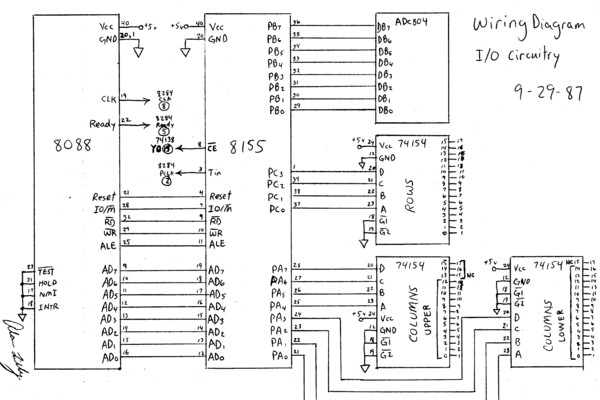 I tediously built the 28×16 digital led display.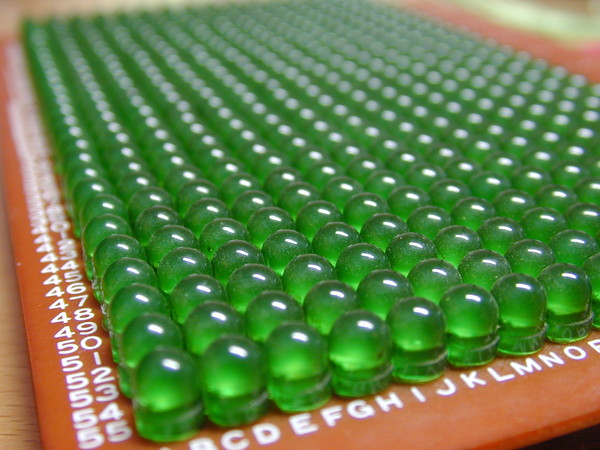 I had to melt each side of every LED so that the would fit close together.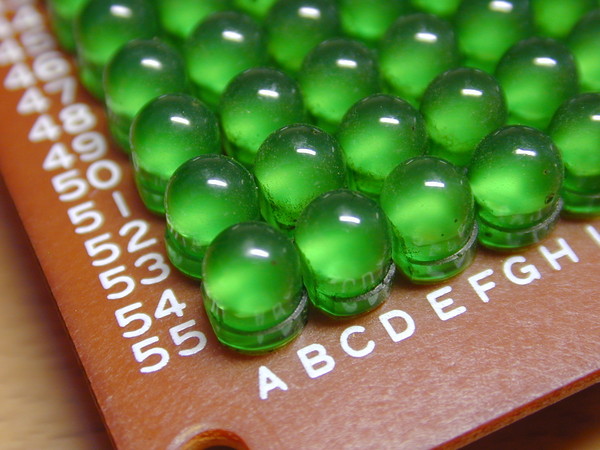 448 LEDs soldered into a XY grid.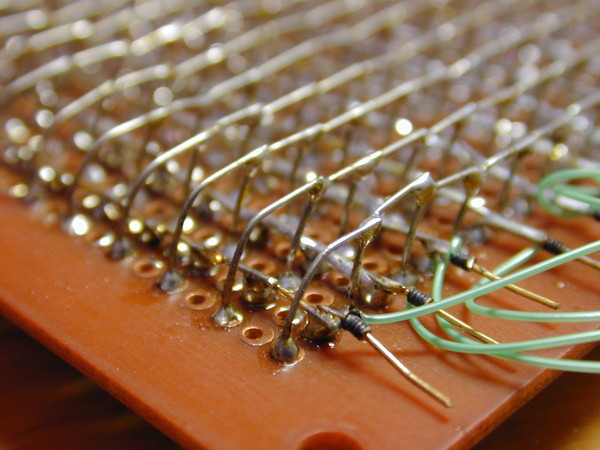 It takes a lot of wirewrapping to connect all of the circuitry.  This was the industry technique for prototyping electronic circuits in the 80′s.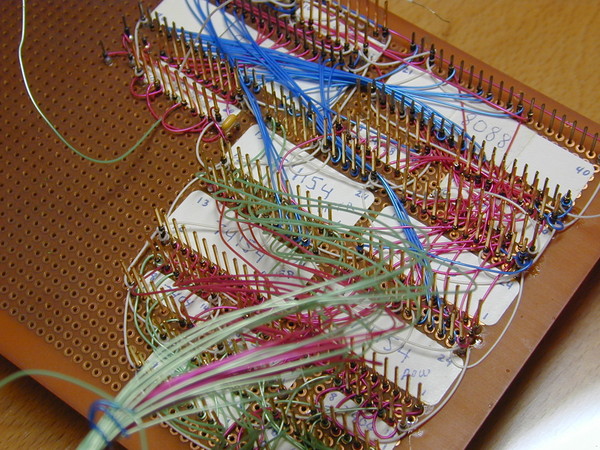 This is an early test program (assembly source code), which was stored on the erasable programmable memory chip (EEPROM).  Assembler programming is just 1 step above programming at the binary level.