What is the best wax for black paint? I did tons of web research and concluded that (for the money) Blitz Carnuaba Wax and 3M Hand Glaze were the best choice. You can get both in a kit with applicators and towels for about $36 from Car Care Specialties. There are solutions out there that are touted to be better (like p21), but they cost much more.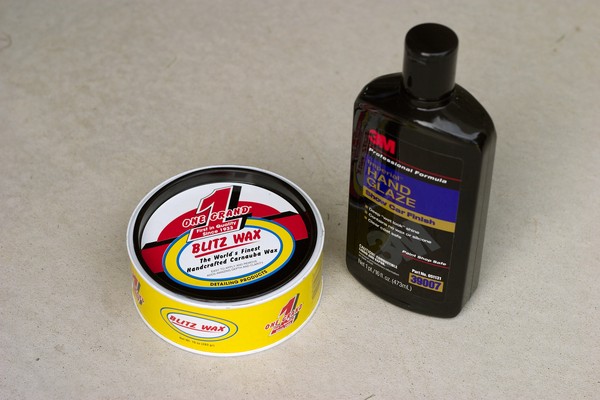 The shine is so perfect that you can see the imperfections in the original manufacturer paint job. You can just see some ripples in the reflection of my house just to the left of the gas cap.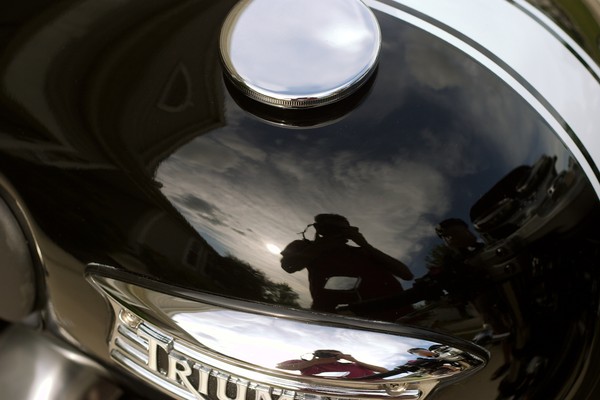 First, I thoroughly washed my 2007 triumph thruxton with proper car soap and water and a soft mitt. Then I used my air compressor to speed drying. Especially around the nooks and crannies of my engine and gauges. Then I hand applied the 3M glaze in a swirling motion and waited 5-10 minutes to dry. Wipe off with a very soft cloth. Now, I hand applied the blitz car wax. It is benefitial to use your hands because your body heat will melt the wax and you can also feel the surface and avoid rubbing any grit into the paint. Finally, after 15 minutes of drying, I used a fresh soft cloth to buff out the wax. WOW, it was super slippery and shiny. I am very happy with the results and I highly recommend using 3M Hand Glaze and Blitz Wax, especially on black paint.