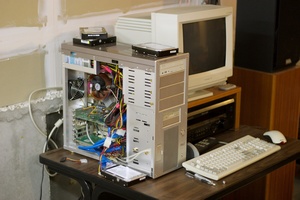 It's inevitable… hard drives fail.  But when?  Recently, I had a hard drive that was acting strange and I needed a way to test its reliability.  The drive wasn't making clicking noises yet (a sure sign that your drive is dying).  I needed a freeware program to test my hard drives and tell me if any were at risk of failing.  I found a utility called SeaTools for Windows.  It's from Seagate, but the software will work with most any modern hard drive.  It doesn't work with usb connected drives however.  I was able to run a couple tests on my suspect drive and determine with certainty that it was failing.
Another interesting feature of SeaTools was its ability to read the S.M.A.R.T. attributes of the hard drive.  The most interesting SMART attributes were the "hard drive temperature" and the "power on hours".  My failing maxtor drive had 36509 hours on it.  That's about 4.2 years of continuous use.  My Western Digital drive has 47802 hours (5.5 years continuous), but it passed all tests and is still working fine.   Another interesting fact according to wikipedia "Disk failures and their metrics" is that there is a higher failure rate for hard drives in cool conditions versus hot conditions.  I had always assumed that heat was the enemy, but the opposite is actually true.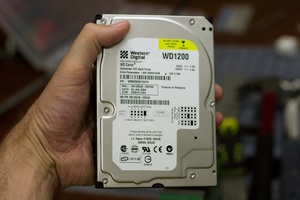 You can also use the freeware utility Speedfan to read hard drive SMART data. Speedfan may not be able to thoroughly test your hard drives like SeaTools, but it also provides a wealth of other technical data about ALL of your computer hardware.
Wikipedia also states that 60 days following the first scan error on a drive, the drive is, on average, 39 times more likely to fail.  The lesson here… maintain backups of your precious data and be S.M.A.R.T.