Light sensitive tracking device. This was a really fun college project.
This is an excerpt from my project log book.
Download pdf of project log book.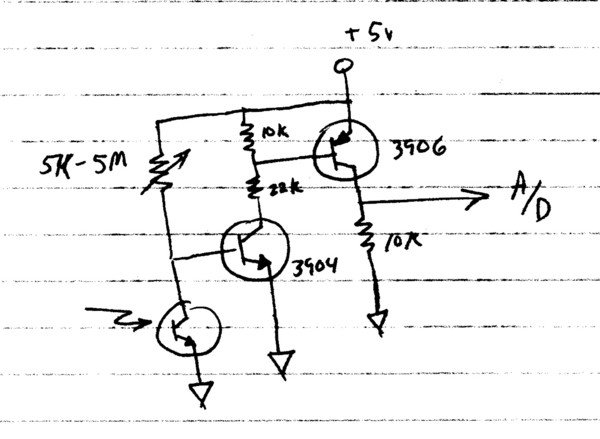 I put the circuitry on 2 seperate boards with a connecting data ribbon.
1 board was the computer processor and the other was the I/O board.
That way, I could re-use the processor board for future projects.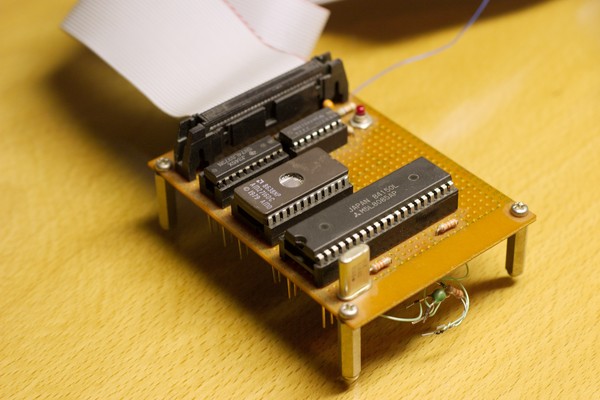 The potentiometer adjusts the photosensor sensitivity.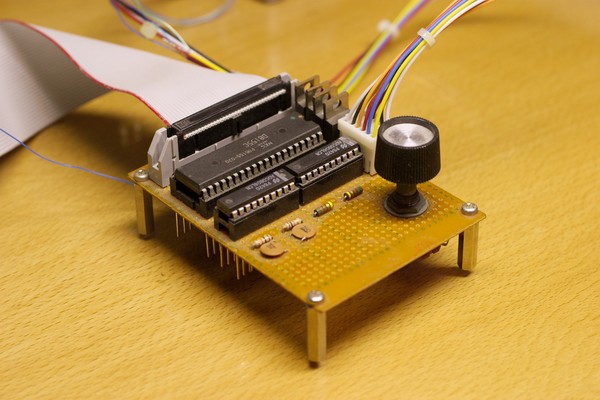 The project was based on the 8085 microprocessor.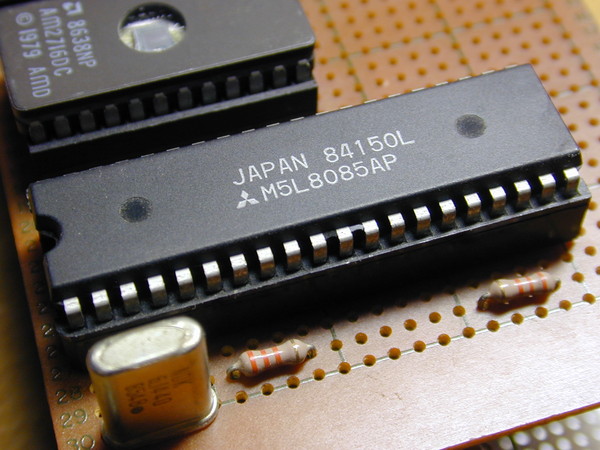 I used a stepper motor to control rotation of the parabolic reflector.
The reflector was actually a solar cigarette lighter from radio shack.
I attached 2 photosensors side by side on the reflector focal point.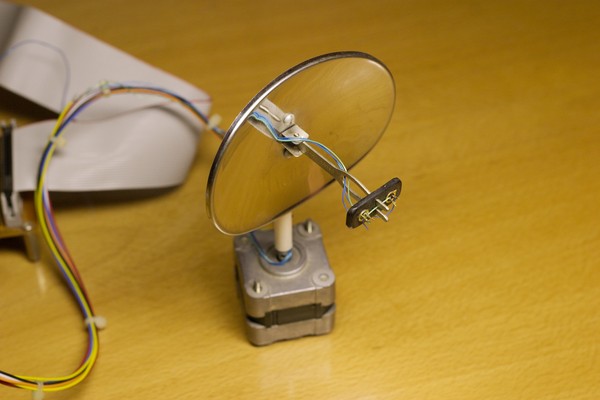 More wire-wrapping technique, same as the digital oscilloscope project.
The electric motor is a 1.8 degree/step 12v stepper motor.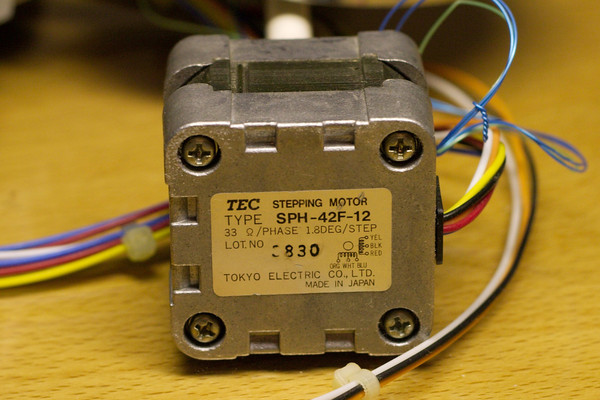 I entered this project into the 1987 DeVry Career Expo (Irving, TX) and won second place.
I didn't sleep the last 48 hours before the competition and finally got it working just 10 minutes before the expo opened.