This circuit can be used to operate a DVR cable box from another room. It's really an infrared signal repeater. The signal from the remote is received and then retransmitted over wires to an infrared LED. The beam from the LED is then picked up by the receiving window of the cable box.
The visible light LED in series with the IR transmitter is used to indicate that an IR signal has been detected. The 100k potentiometer adjusts the repeater's sensitivity.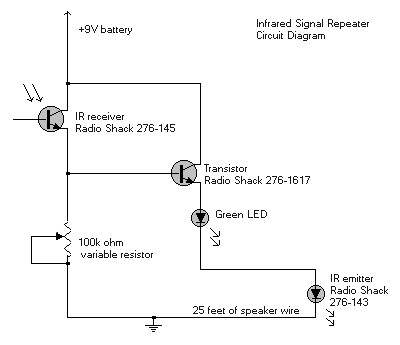 I bread boarded the circuit first to make sure it would work.
I learned that the remote needed to be withing 1 foot of the IR reciever to work.  This was sufficient for my purpose.  If you need greater range, then you'll need a more complex circuit (see google).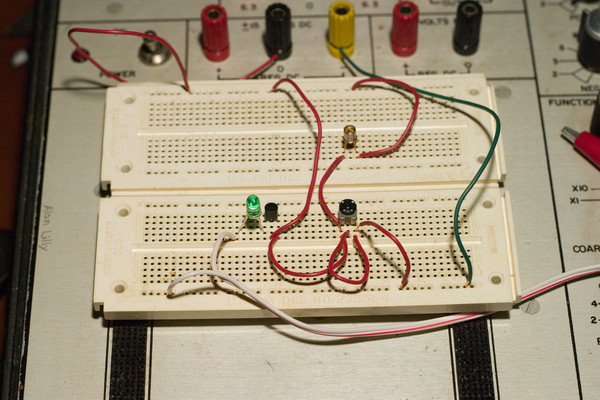 I put the circuit into a case and solder the components onto a small circuit board.
I added a switch and a 9 volt battery.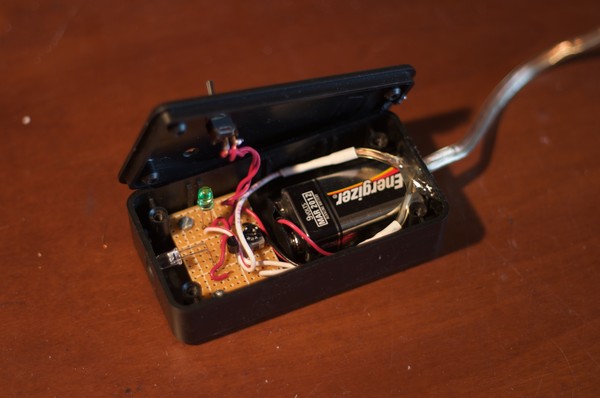 Here is the completed case.  You can see the hole for the IR receiver on the end of the box.  If you will be using this device in a room with many sources of light, you should put an IR filter in front of your IR receiver.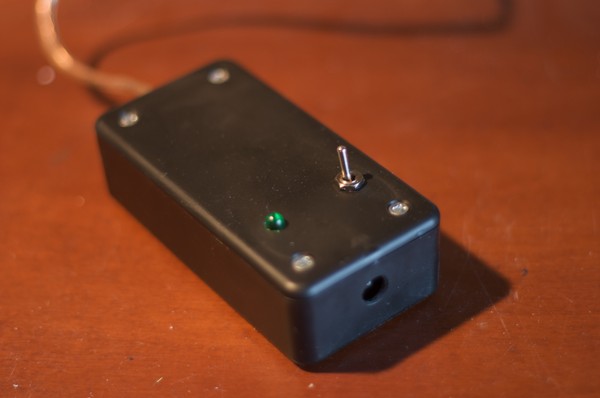 I concocted this wooden arm to hold the IR transmitter in front of my cable box.