I find my 12 inch disc sander to be very useful. It can make quick work out of most sanding jobs. Ocassionally, I have used it to sand aluminum, steel, and even glass. I discovered that glass can quickly knock off the abrasive grit from the disc. I won't be sanding glass anymore.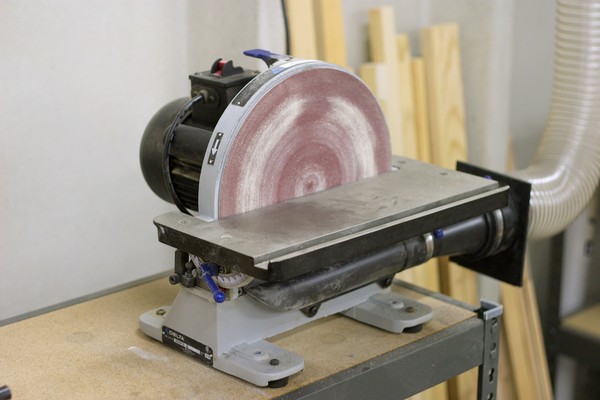 Most woodworkers probably already know this, but in my rush to replace the sanding disc, I almost forgot. There are 2 very important things to remember when replacing a sanding disc.
1. Use a quality brand. I once used a cheap brand and it was fine until I tried to replace it. The sticky gum on the back remained on the metal disc and it took a very long time to remove it all! I have used NORTON successfully and as you can see here, I am trying DEER (I hope this one works well). I also prefer 80 grit because it is a good multipurpose grit.
2. You should not remove the wax paper entirely and try to apply the sandpaper to the disc. Because you won't be able to slip it between the table and the disc without the gum catching the disc before you can align it properly.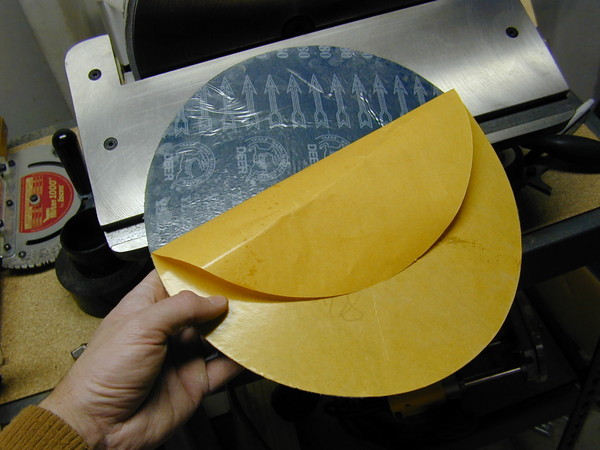 I fold the wax paper 1/3 and then slide into place like this. That way, I can hold the 1/3 sticky section away from the disc until I can get my sandpaper centered on the disc.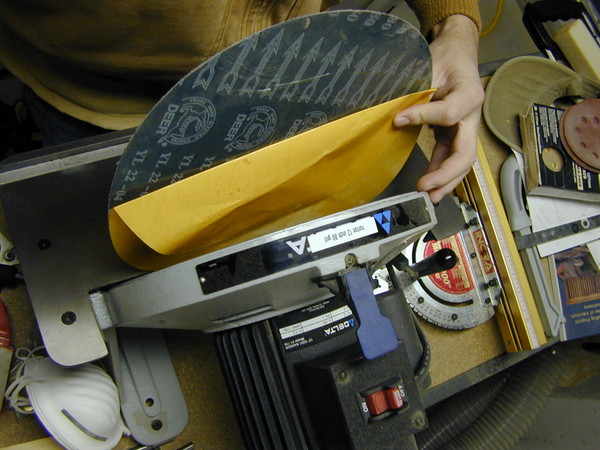 Once it is centered I can press the 1/3 sticky section onto the disc.
Then I rotate the disc 180 degrees and pull back the sandpaper so I can grab the wax paper and pull it off.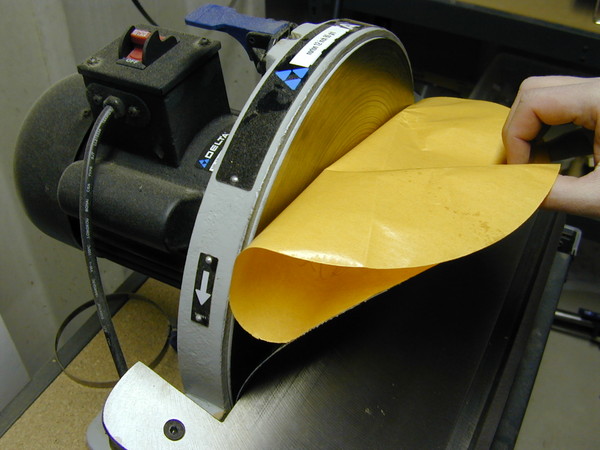 Press the rest of the sandpaper in place and Bob's your uncle.