These are the remains of a desk hutch that I had bought from the "House of Denmark" store years ago. It was a nice hutch with teak veneer, but was no longer useful with my modern 24 inch flat panel monitor.
I decided to try and make a bookcase from these pieces.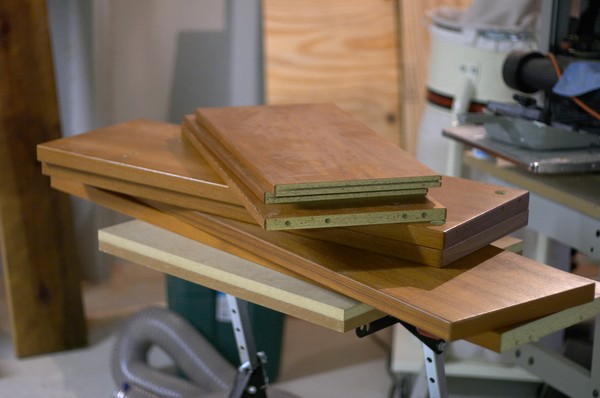 I didn't spend much time designing the bookcase. I just wanted to maximize the use of available material and minimize waste. This is the quick pencil sketch I did.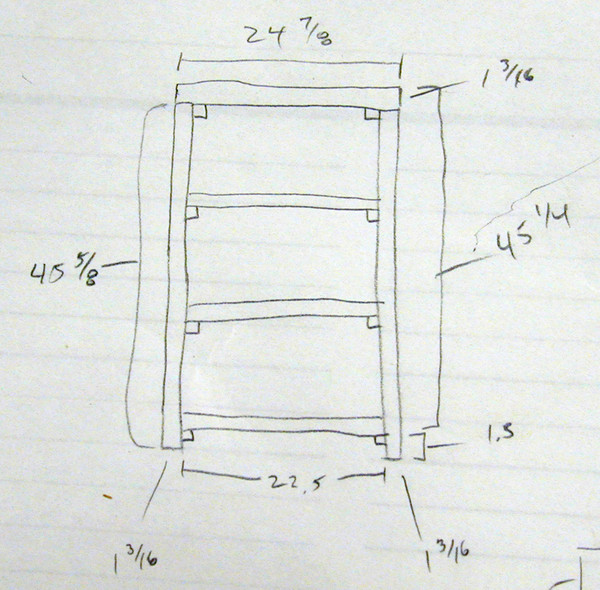 The trickyest part was the backer for the bookcase. The hutch used a partial backer board. It wasn't going to be big enough for my bookcase. So I ripped it into thirds on the tablesaw and then resawed them on the bandsaw. Then I could plane the strips to equal thickness (yes you can plane particle board) and glue them to a single sheet of plywood. This gave me a large continuous sheet of plywood with teak veneer covering one side.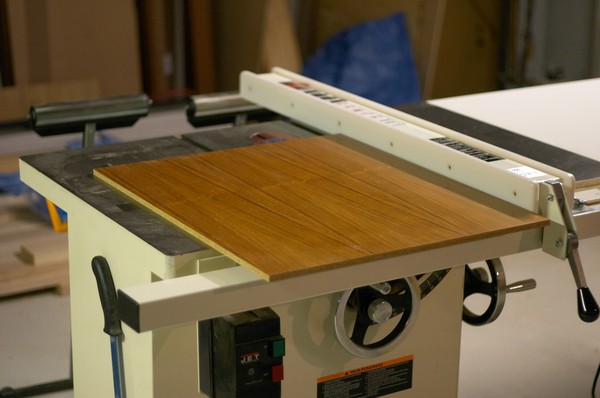 Here is the result after much thought and effort. To make the boards the correct length took extra effort because I had to trim the endcap veneers with the tablesaw, crosscut to length and then glue the endcap back on.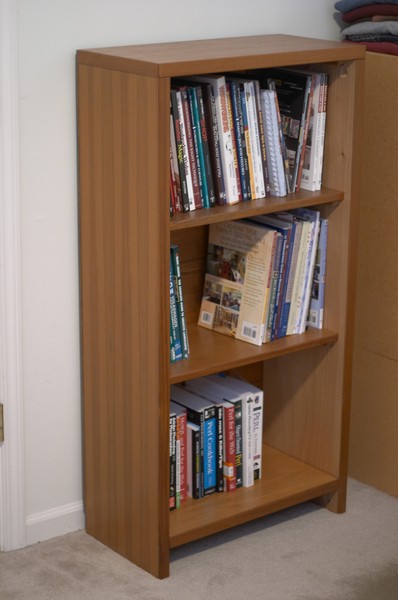 The result is much better than any of the $50 particle board bookcases I found in stores. I was surprised at how hard it was to find a SOLID, non-saging, non-particle board bookshelf.