I found a good deal through craiglist on a woodworking drum sander. It was a long trip from Michigan to Indiana to pick it up, but well worth it. The sander was being sold by a really nice lady whose husband had passed away. I was surprised to see that his main hobby was machining (my passion as well). His shop was the most amazing home machinist shop I have ever seen (that includes the web). As you can see by these photos… he spent quite a bit of money on his hobby, but he was able to pay for it all by doing paid machining jobs. I wish I had known him. Enjoy!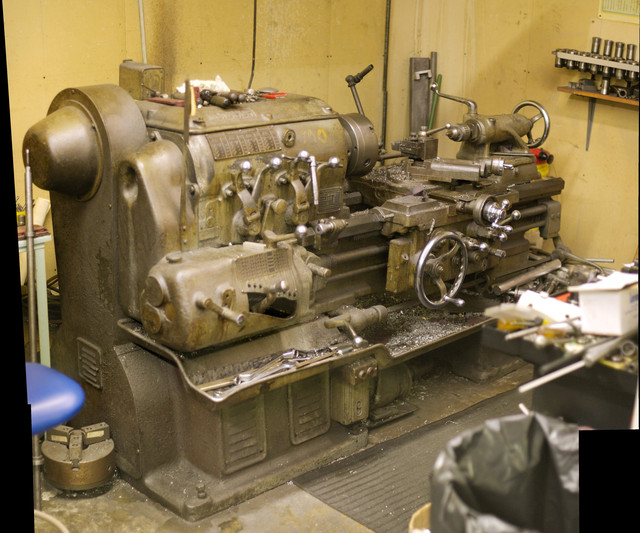 Huge automated bandsaw, makes my $200 bandsaw look tiny.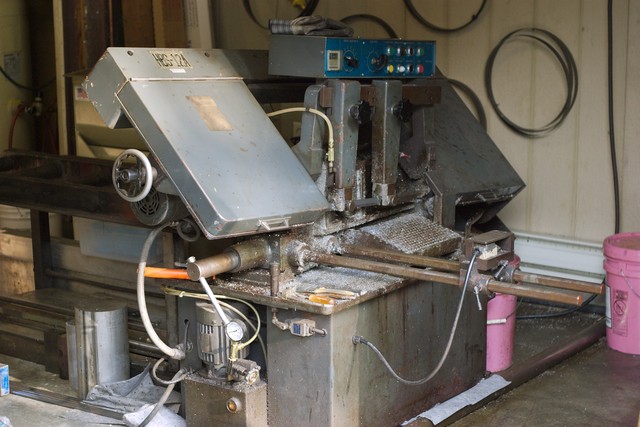 I wish I had brought a wide angle lense to get better shots of the shop. I had to use image stitching software to combine multiple images so that I could show complete images of some of the machines.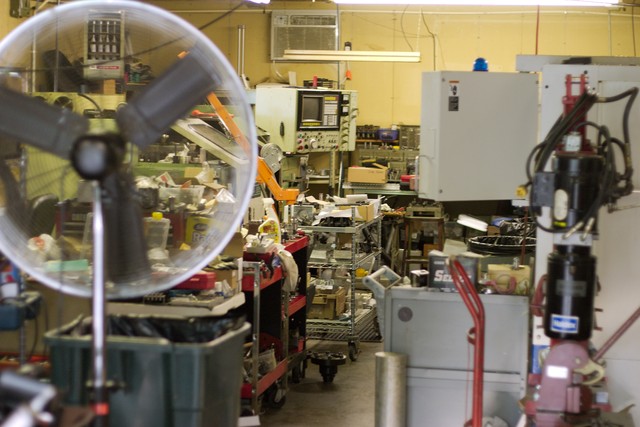 The amount of tooling and such was astounding to me.